Secure payment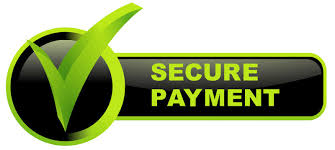 Purchasing online with us is both simple and SAFE.
American Quality Health Products (AQHP) uses SSL encryption along with other security measures to ensure that you are protected.
Payment Options
Credit Cards
We accept most major credit cards including American Express, Discover, MasterCard and Visa.

 Paypal
We accept Paypal which allows you to pay with your bank account, a PayPal, or a credit card.

Checks
If you prefer to pay via check, simply call our office and place your order through one of our representatives.