ORION II COLORS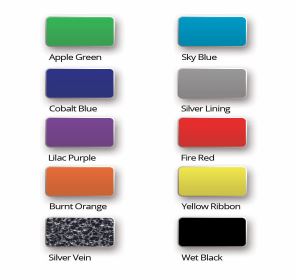 Description
The Orion II 500 is a tilt-in-space wheelchair for people weighing up to 500lbs.  Aluminum or composite footplates, Quick release fixed height armrest, Removable rear wheels with stainless steel or plastic coated handrims, Adjustable rear anti tippers Heel loops. Developed for those individuals requiring adjustability to redistribute their body weight for optimal positioning purposes, the Orion II 500 offers 3-28° of tilt, along with standard on-chair adjustable seating system, an incredible range of seat-to-floor heights and a creative streamlined design. 
Front Riggings have the option of swing-out or dual swing-in / swing-out. Ideal when transporting and positioning the client. Many composite and aluminum footplate options are available.
The Orion II 500 is dynamic, progressive and sure to become the most popular heavy duty tilt chair in your bariatric market.
Features
Tilt Option
Recline Option
Low Seat-To-Floor Height 
Standard Seating System Consisting Of: Two Way Contoured Padded Fixed Headrest, Orion Back With 1" Depth Adjustability And Prism Ideal Cushion
Aluminum Seat Pan
Multi Adjustable Axle Plate 
Removable Rear Wheels With Chrome Or Plastic Coated Handrims
Adjustable Arm Heights, Gel Padding 
70 Degree Pinstyle Front Rigging
Aluminum Or Composite Footplates
Adjustable Rear Anti Tippers
Locking Collar
Heel Loops
Flip Up Foot Plates
Posi Locks Swing Front Riggings
Rear Crossbar Stability
Push Pull Wheel Lock
Adjustable Axle Plate
Adjustable Anti Tippers
Quick Release Axle
Handles Trigger
Adjustable Angle of Stroller Bar
Specifications
Seat Widths: 24"- 32"
Seat Depths: 15"- 22"
Overall Dimensions: 26" X 18" Tilt & Recline, 16 1/2" Stf)
Seat To Floor
Height: 15 1/2"- 18"
Rear Wheel: 12", 20", 22" Or 24" Composite Urethane
Caster Size: 5", 6", 8" Urethane
Back Style: Orion Back
Adjustable Back
Angle: -7o, 0o, 7o, 14o, 21o
Front Rigging:70° Standard
Weight Capacity: 500 Lbs (228 Kg)
Product Weight: 70 Lbs. (not Including Cushion, Back, Arm Rests And Front Riggings)
Frame Material: Steel
Warranty
The Orion II 500 is warranted to be free from defects in materials and workmanship for a period of one (1) year from the date of purchase and lifetime for the frame. Upholstery for 90 days, under normal use. 
Power Tilt Batteries are warranted for six (6) months while the control box, battery charger, actuator and hand control are warranted for one (1) year.