Description
Ped-Lite Men's Austin Athletic Shoes with laces. Fully lined athletic shoes that have a 6/16″ of extra depth the majority of which is hidden in the sole. This shoe is comfortable, stylish and affordable. Available in white and bLack color. 
Features
Fully lined athletic shoe

6/16" of extra depth with a majority hidden in our sole

Comfortable

Stylish

Affordable

Men's sizes 8-14 (half and whole sizes to size 12)

Medium, Wide, Extra Wide widths available
Components
About Ped-Lite
Ped Lite has been in business since 2006 supplying high quality custom and prefabricated (heat moldable) inserts to the diabetic industry. All our products are SADMERC/PDAC approved. Originally offered only by licensed physicians, Ped-Lite™ Therapeutic Shoes are truly in a class by themselves. Specifically designed with the diabetic in mind, Ped-Lite™ Therapeutic Shoes offer the flexibility, comfort and support for sore, swollen feet in a vast array of fashionable styles. Your feet will love the extra depth and variety of fasteners! Ped-Lite™ Therapeutic Shoes are engineered to reduce pressure points and keep feet properly aligned. Your feet will feel better and beg you to take another step. With Ped-Lite™, now you can have quality and comfort at an affordable price with styles that don't look like traditional, oversized "diabetic shoes". 
Inserts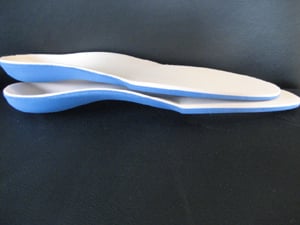 Both layers of our new bilaminate design are made of EVA. The base layer is blue and 3/16" from the heel through Metatarsal heads. The pink top layer is 1/8" through the met heads and tapers also. This allows for the same great comfort under the heel and met heads and allows us to fit difficult single depth shoes.