Welcome Back… to the Future! Vintage Vehicles USA is proud to introduce the Gatsby X electric vehicle, a fun and stylish 4 wheeler that rides as good as it looks. The Gatsby X pays homage to the classic Model 'T' Ford with an eye-catching design that combines precision Swiss engineering with the very best manufacturing technology.
Fine tuned with precision Swiss engineering and the very best manufacturing technology for remarkable handling and control. The custom-made soft ride wheels and spring coil suspension ensure top of its class smoothness, even at it's impressive 10 mile an hour top speed. The gold standard 120 amp S-Drive controller performs flawlessly alongside the four pole 950 watt motor running on heavy-duty batteries. Powerful and responsive, the Gatsby X is muscle through and through.
The devil is in the details... that's one reason to get them right. From the waterproof key switch to the stringent Swiss quality control process, the Gatsby X leaves no stone un-turned. The Gatsby X has passed the strict internationally-accredited independent product test by TÜV SÜD and is CE approved. Constructed of the best materials with a lean design philosophy, every component has earned its place. The Gatsby X is made with craftsmanship and quality for the great multitude.
Throwback good looks on a state-of-the-art machine: the Gatsby X is a definite head turner. The distinctive lines, chrome accents, and iconic grille reveal a design with personality. Paying homage to the classic Model T, it is available in traditional black and a striking candy apple red. The savvy design taps into nostalgia for the great vintage American automobiles, with a modern sophistication that takes a stance. What makes the Gatsby X great? It's called Style.
Carefully applied details like the hand-crafted red accent stitching on the high-back seat and the built-in, fold-away beverage caddy give the Gatsby X the refinements that a luxury vehicle is appreciated for. An easy-adjust steering column and dual-option finger/thumb controls provide variables for the perfect fit. The locking front hood safely stores your valuables. The Gatsby X was designed for those who indulge in the luxury provided by an array of enhanced amenities.
Features
Articulating Headlights, with Turn Signals and Brake Lights

Swiss engineering that pays homage to the classic Model T

Independent 4 wheel spring coil suspension

Unique "under-the-hood" locking storage compartment

Captain's seat with richly appointed red detail stitching

High/Low Gear Transfer Switch

Regenerative braking

Dual brake system with disc brake

Fully Independent Suspension

Full LED head, tail & indicator lights

Easy-adjust steering column

Dual-option thumb or finger throttle control

Precision Steering with 4 Wheel Stability

Available in Black or Red colors

Unique "under-the-hood" storage compartment with lock and key gives you peace of mind that your valuables are secure and in your line of sight at all times while you ride.

Trustworthy Swiss Design and Precision Engineering

950 Watt Motor
Battery Charger 8 amp off board
Specifications
| | |
| --- | --- |
| Weight Capacity | 441 lbs. |
| Product Weight | 275 lbs. |
| Battery Weight | 50 lbs. (each) |
| Battery Type | 12V x 75AH |
| Maximum Speed | 10 mph |
| Drive Range | 30 Miles |
| Turning Radius | 76" |
| Seat Width | 18" |
| Seat Depth | 19" |
| Seat Type | High Back |
| Overall Length | 61" |
| Overall Width | 26" |
| Overall Height | 54" |
| Ground Clearance | 4" |
| Front Wheel Size | 13" |
| Rear Wheel Size | 13" |
| Wheel Type | 4-Wheel |
| Max Climbing Angle | 15 Degrees |
Warranty
1 year limited warranty on parts and motor

6 month limited batteries/electrical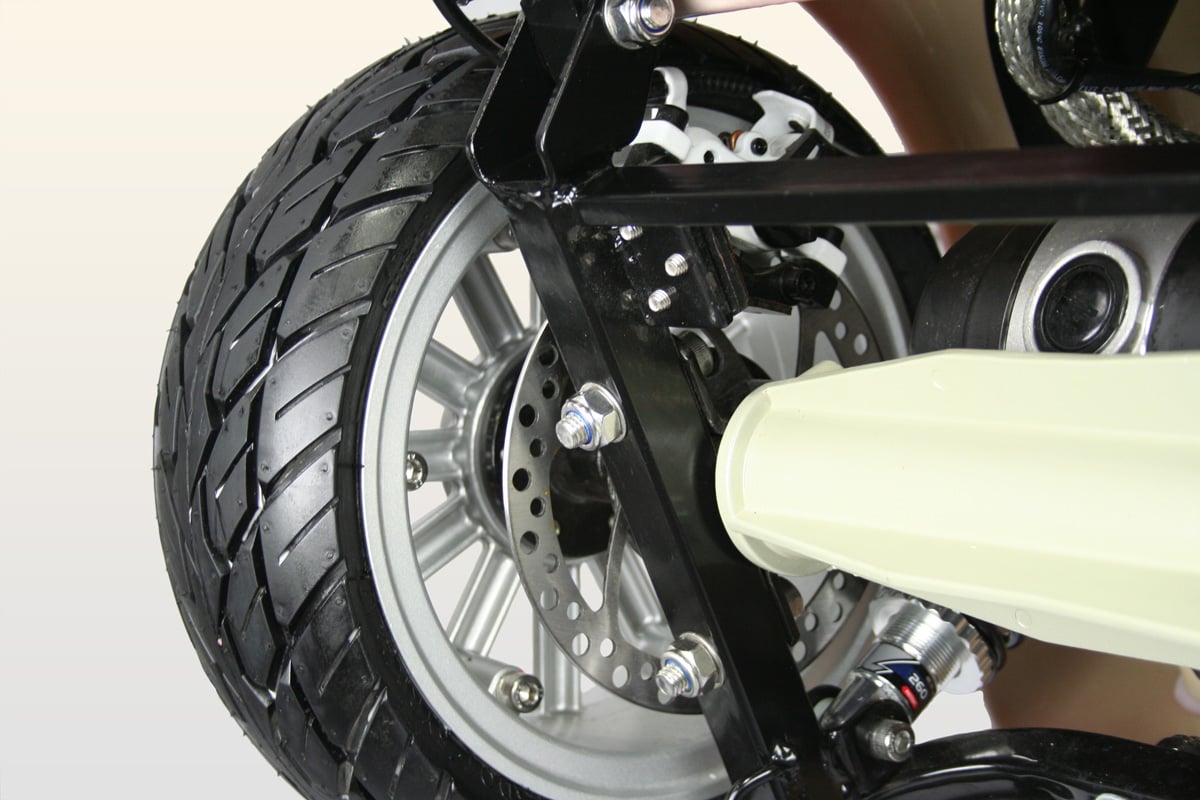 Regenerative Braking Ensures Power is Harnessed Efficiently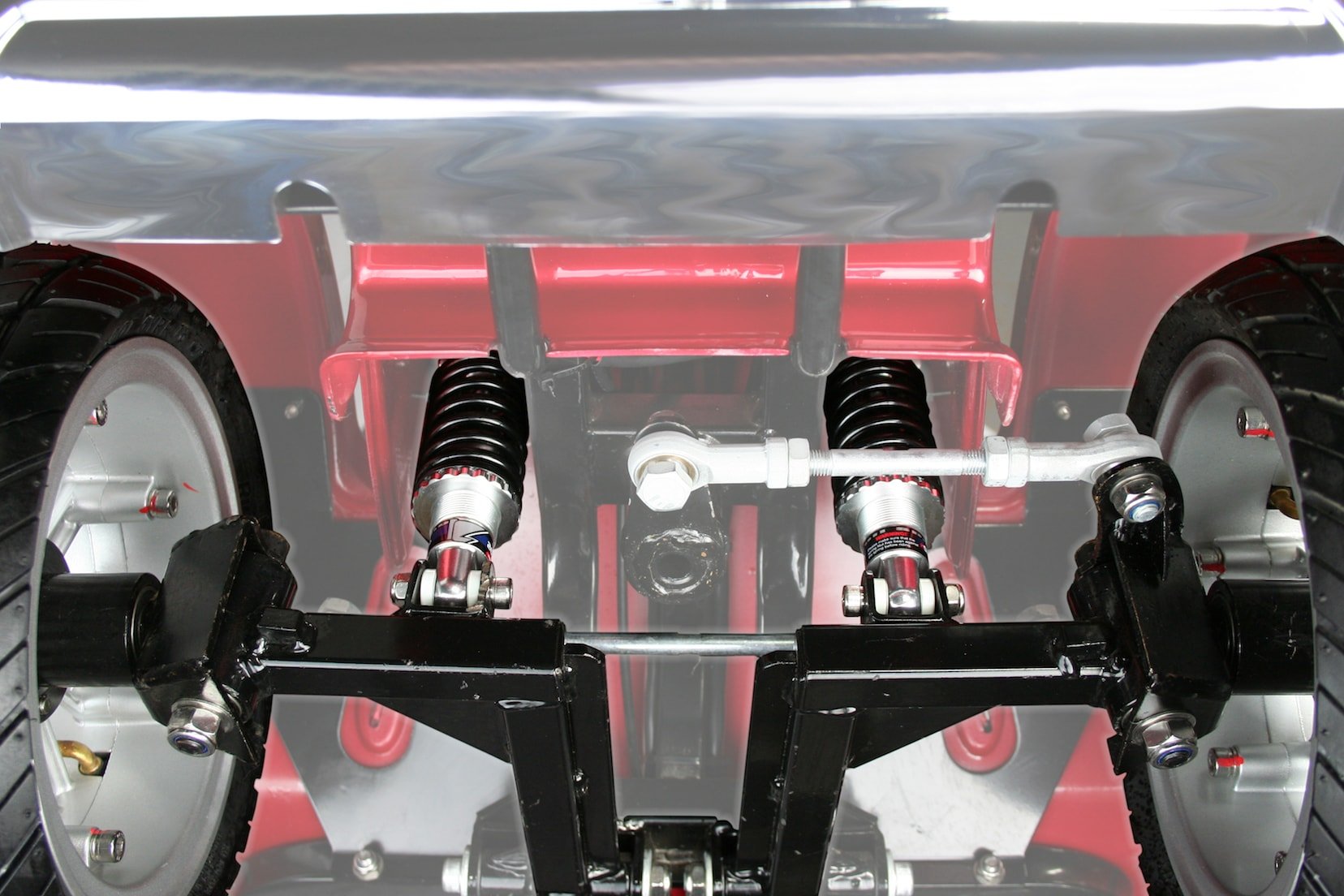 4 Way Independent Spring Coil Suspension for a Smooth ride at any Speed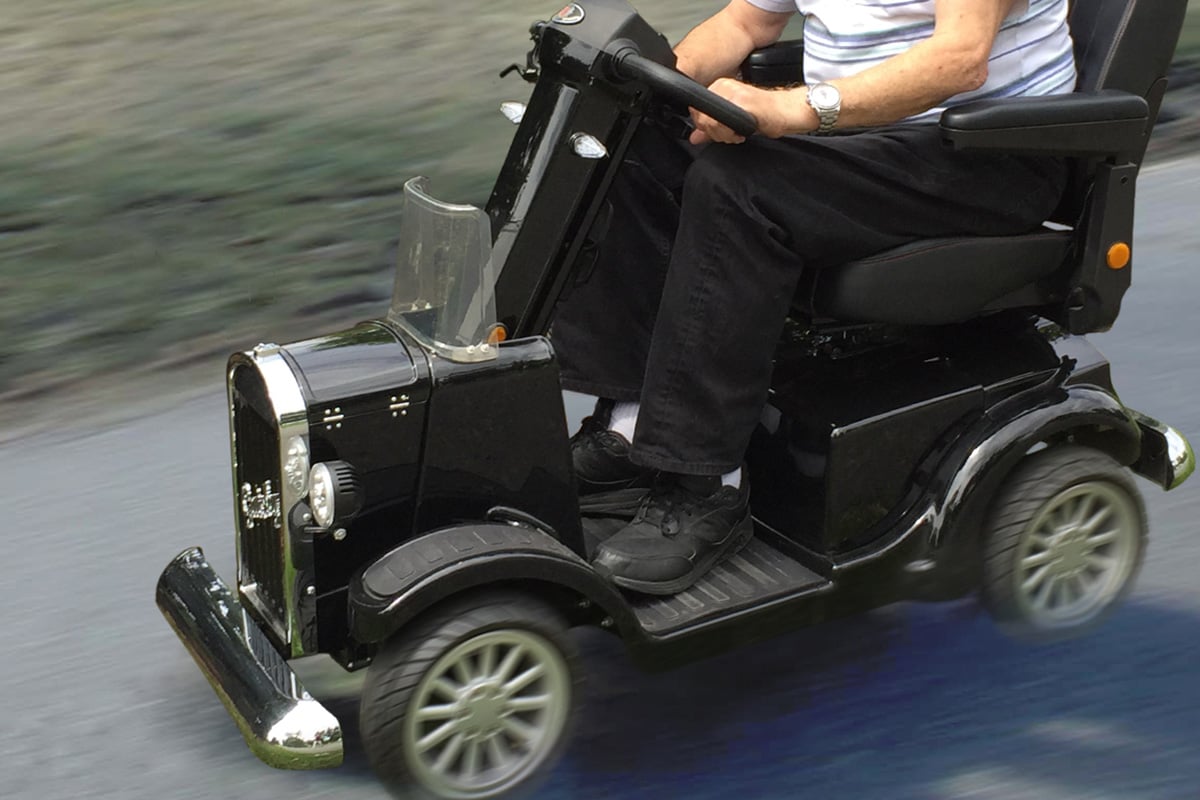 Top Speed of 10 mph and a 28 mile Range

Flip between High and Low Gears on the Fly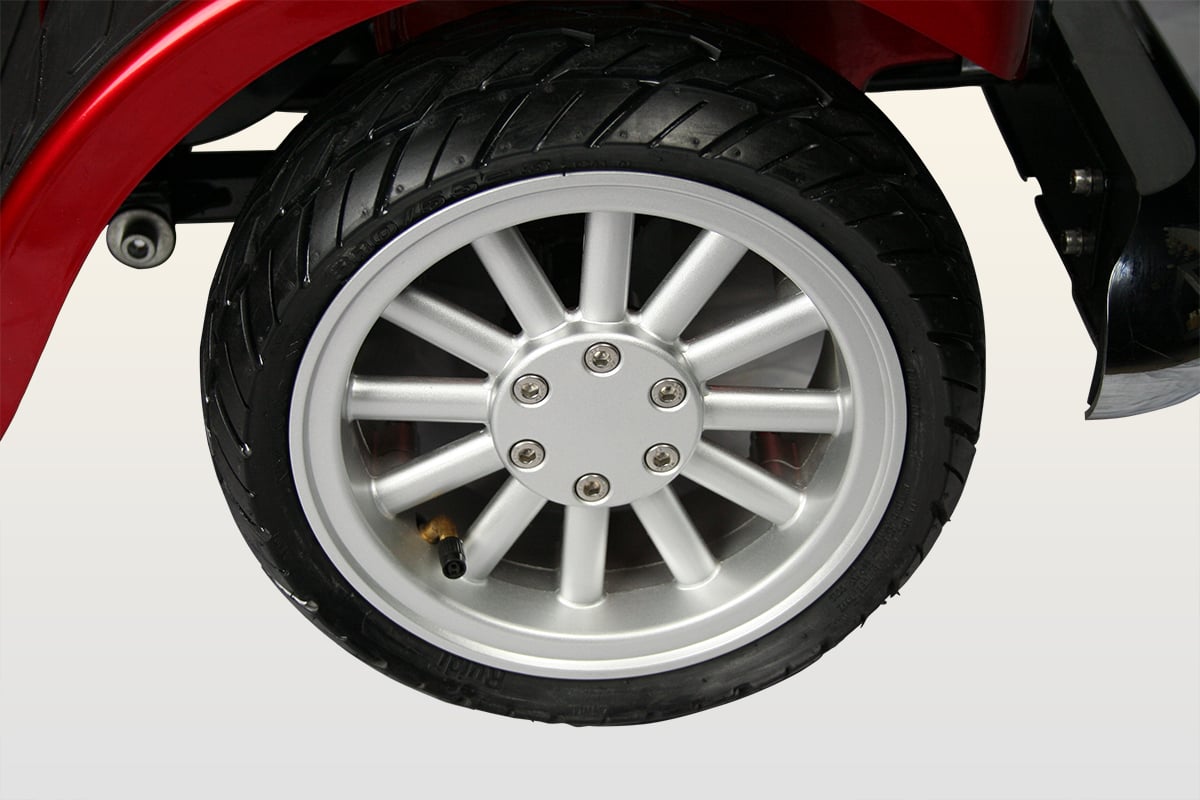 Custom Made 13 Inch Wheels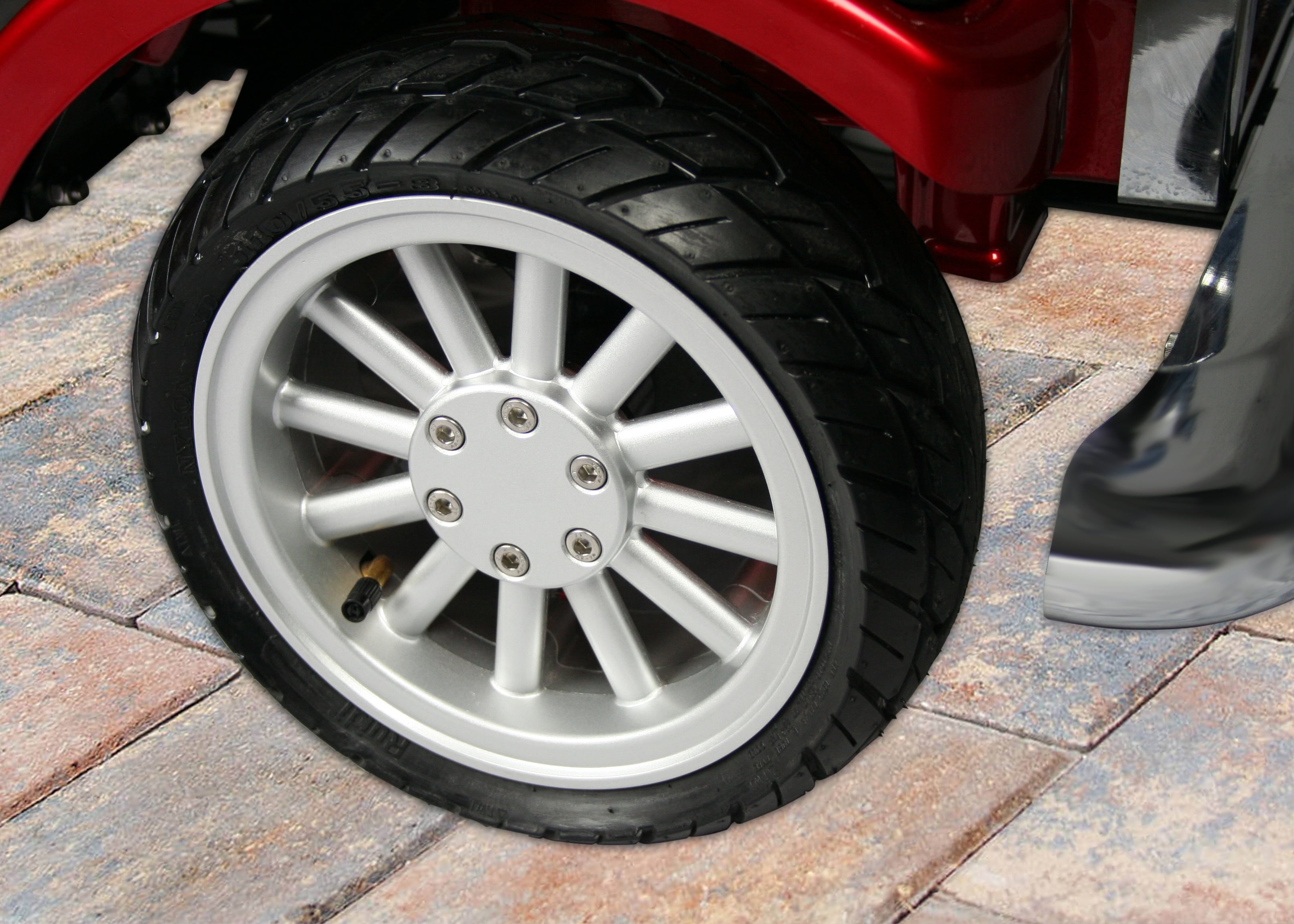 Air Filled Tires with 4 inch Wide Smooth Grip Traction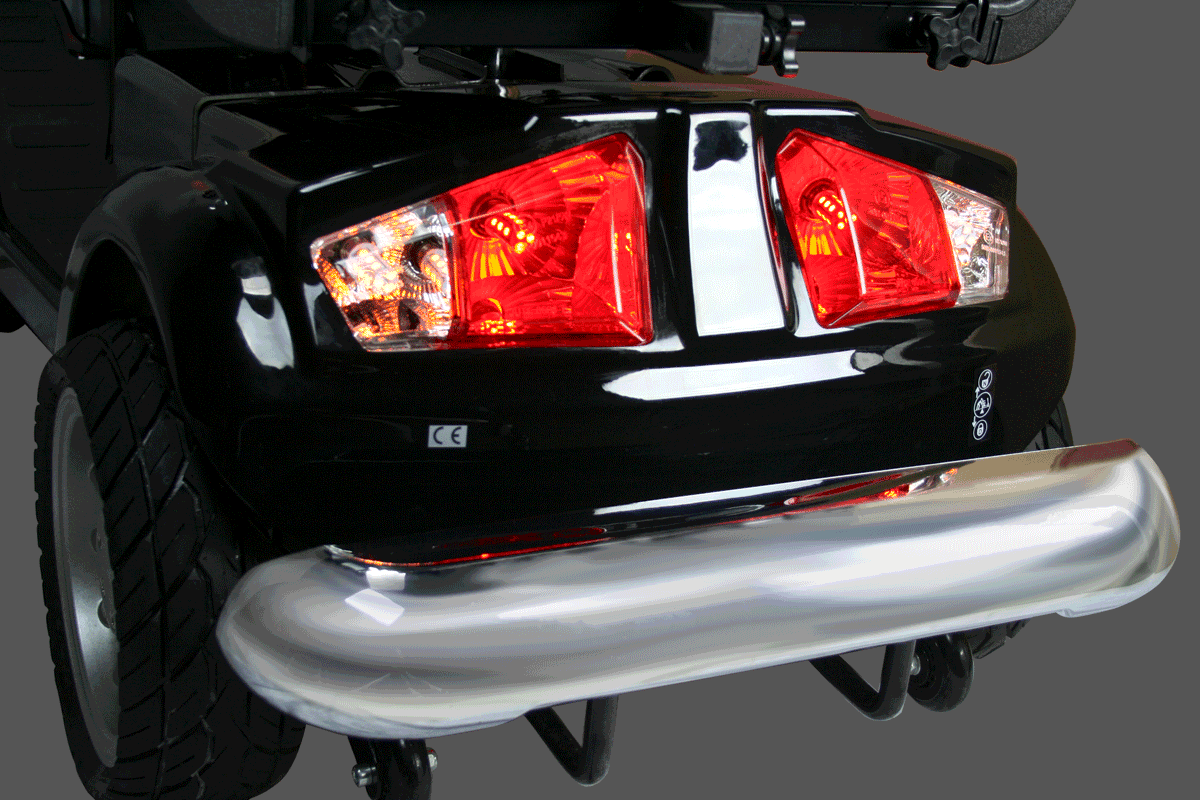 Ride Safe with a Full Light Kit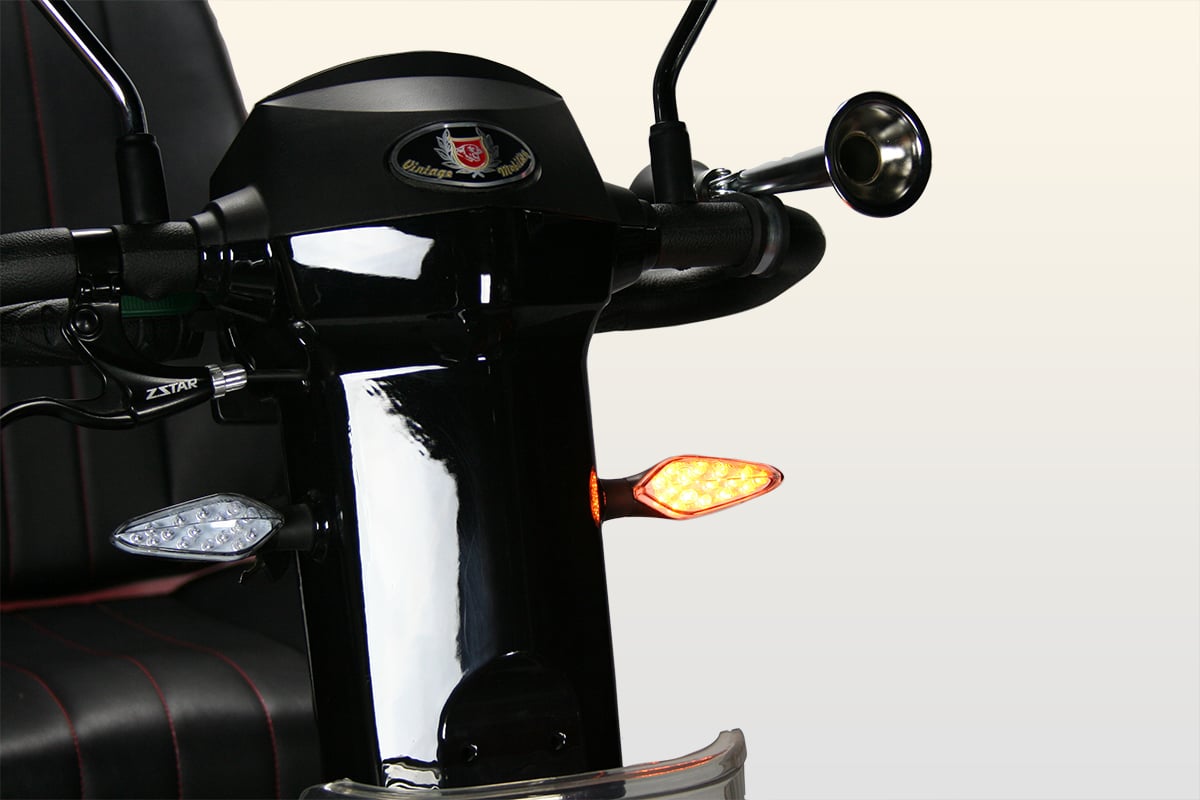 Bright LED Turn Indicators and Brake/Hazard Lights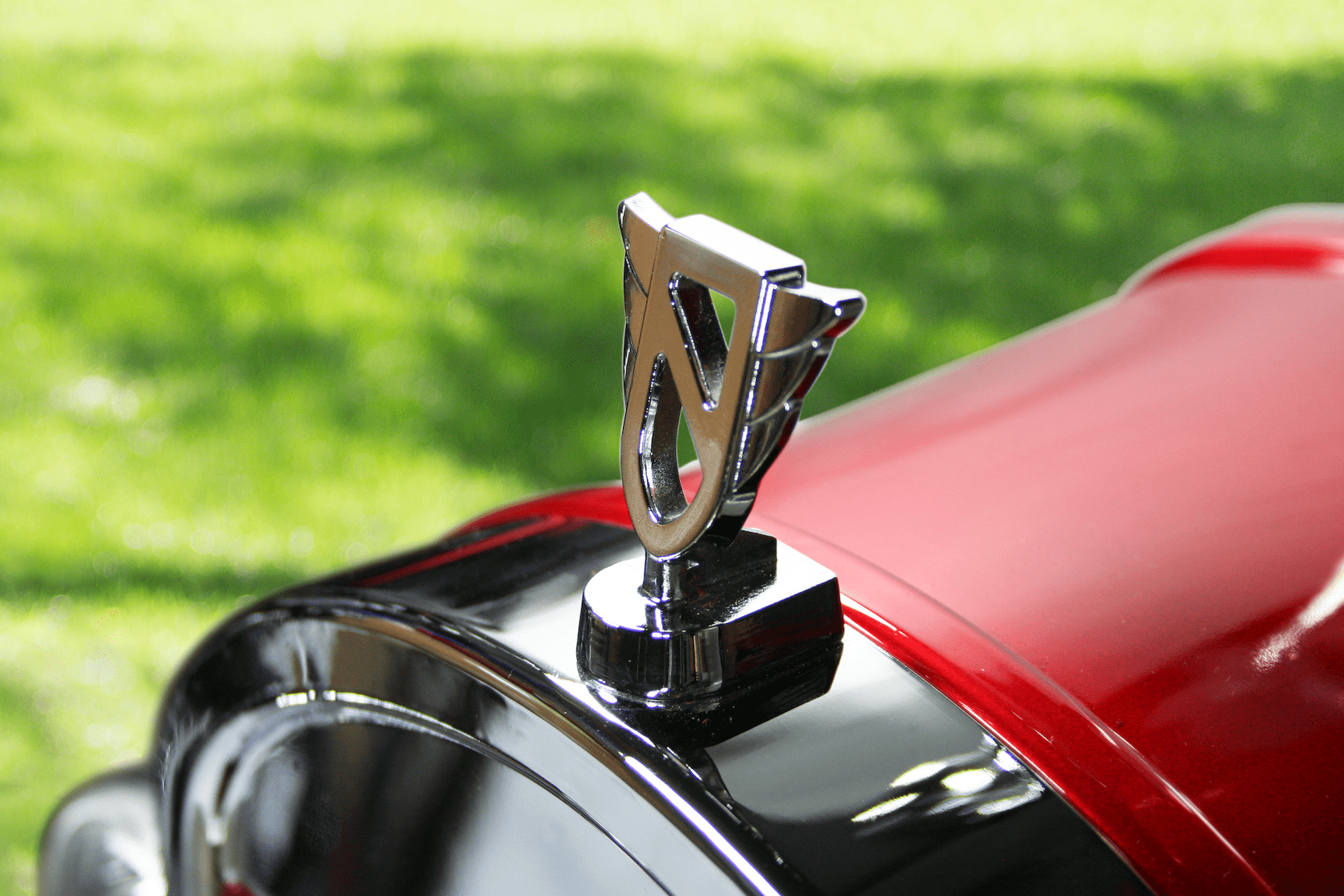 The Prestigious Hood Ornament Helps Turns Every Arrival into a Grand Entrance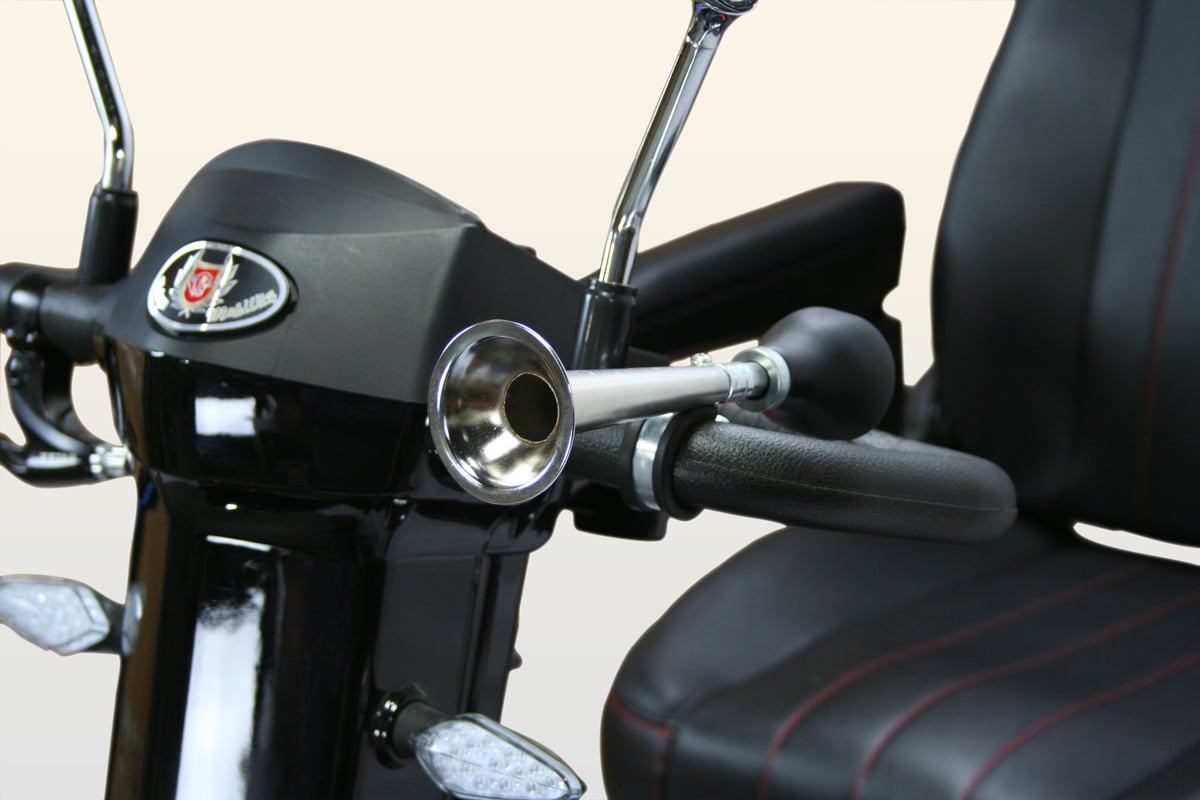 Vintage "Bugler's Horn" adds a Dash of Whimsy to your Gatsby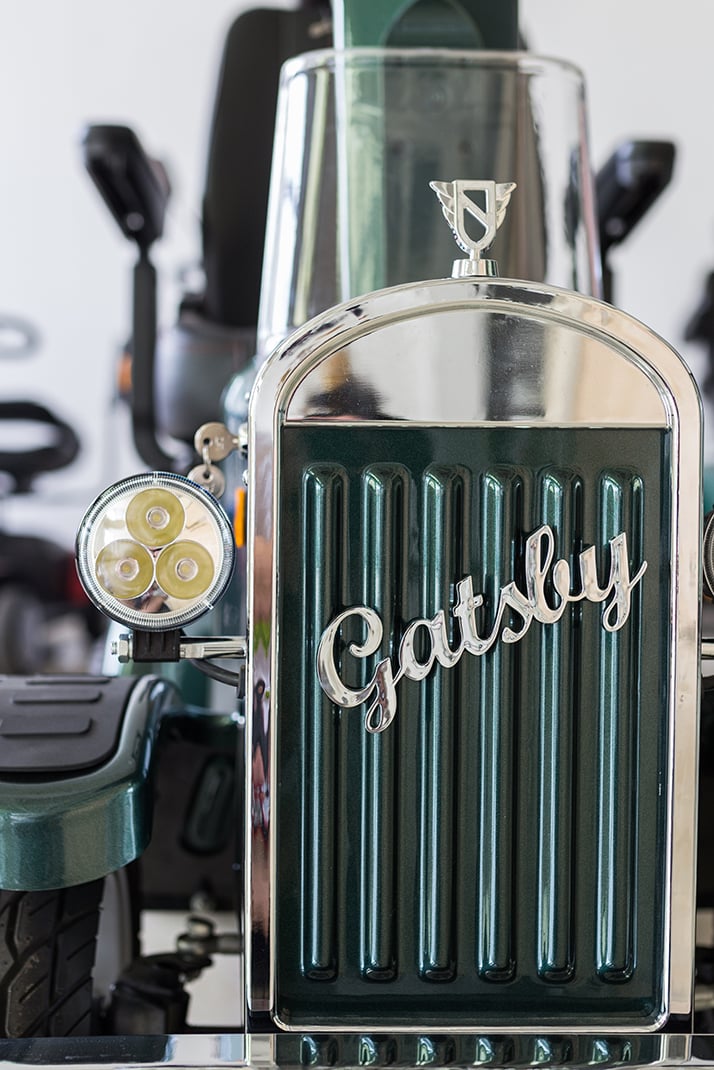 Iconic Grille in Limited Edition British Racing Green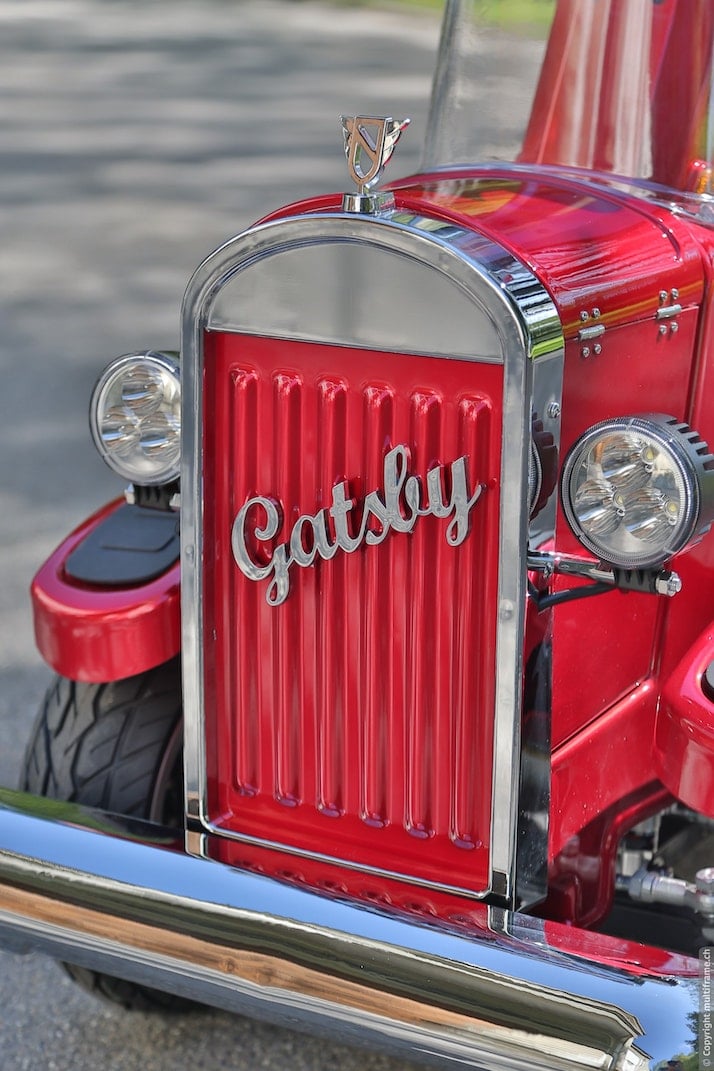 Bright LED Headlamps Frame the Signature Grille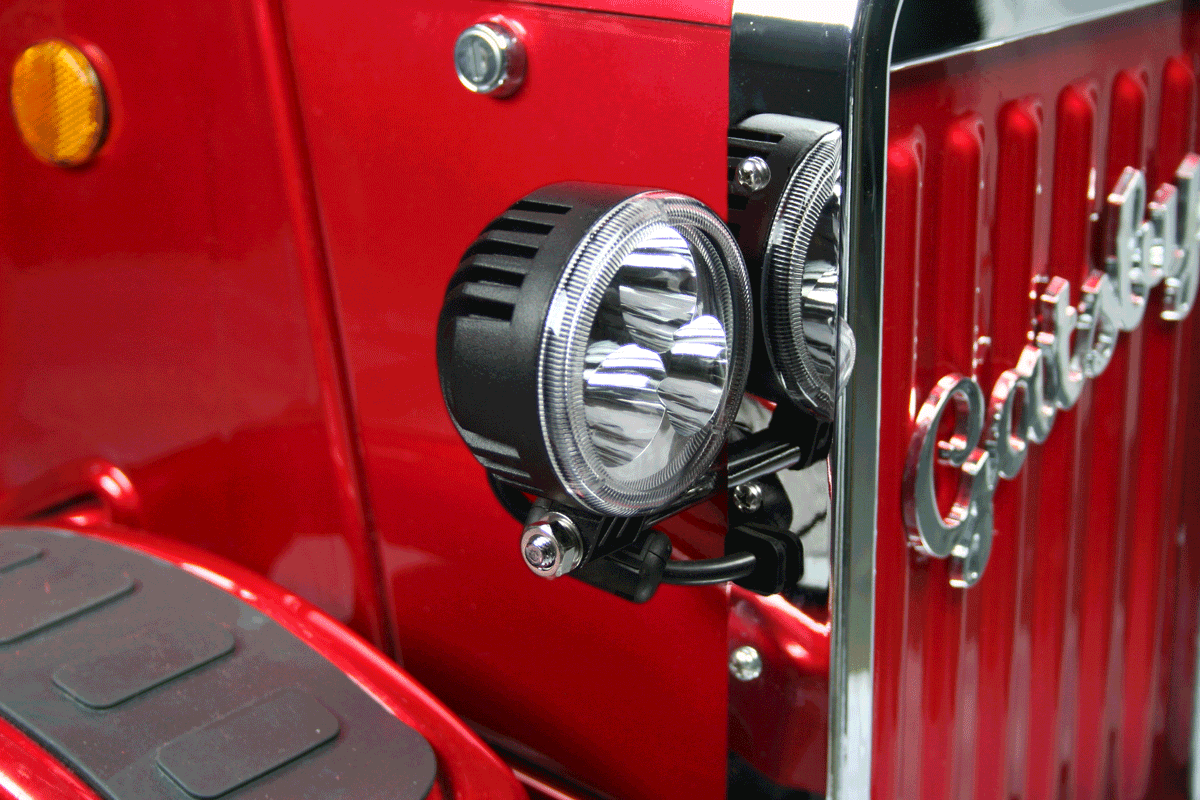 Articulating Headlamps for Custom Light Projection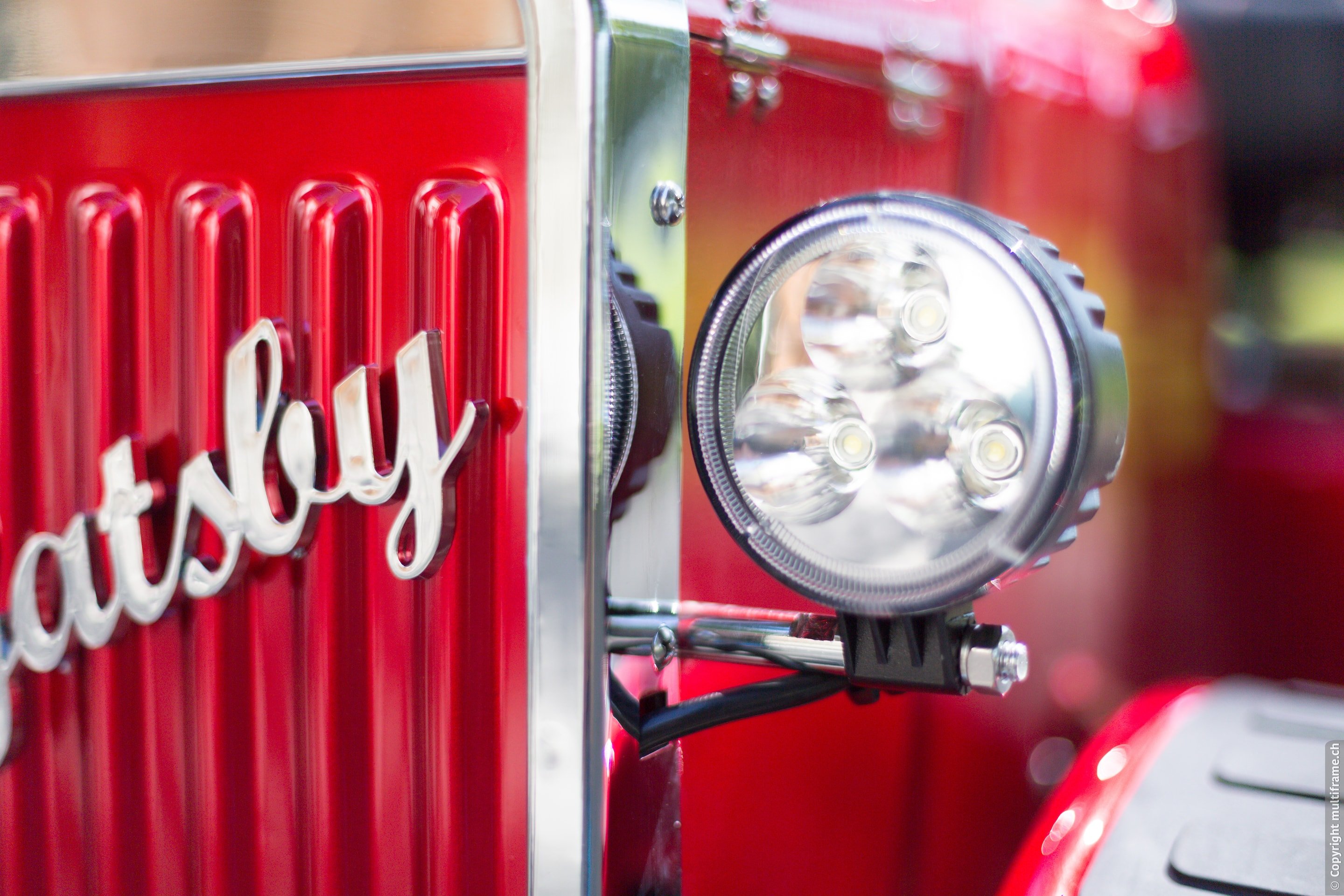 3 LED Crystals Triangulate for illumination
Top of the Line Digital Electronics including Odometer and Hi/Lo Gear Switch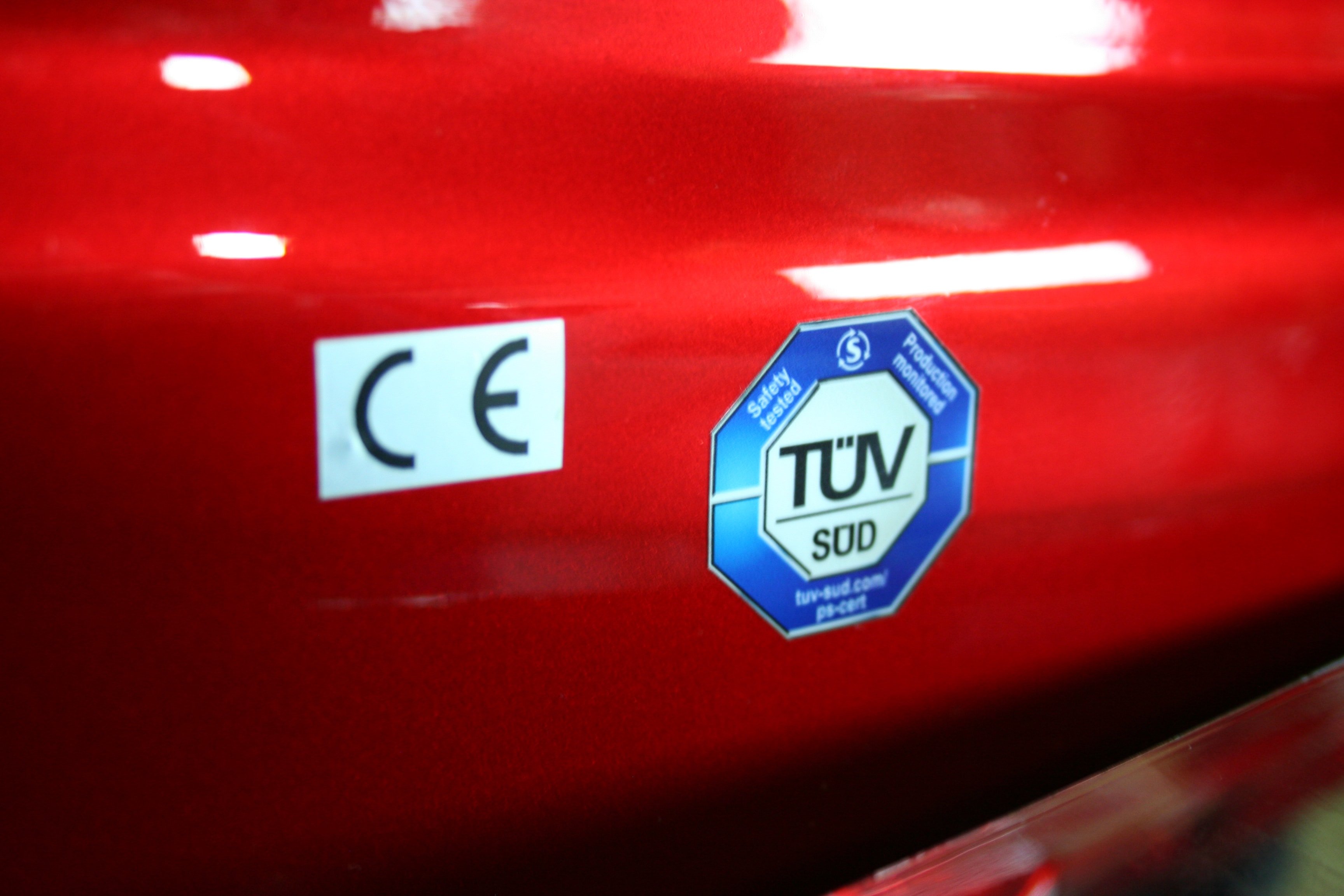 TÜV SÜD and CE approved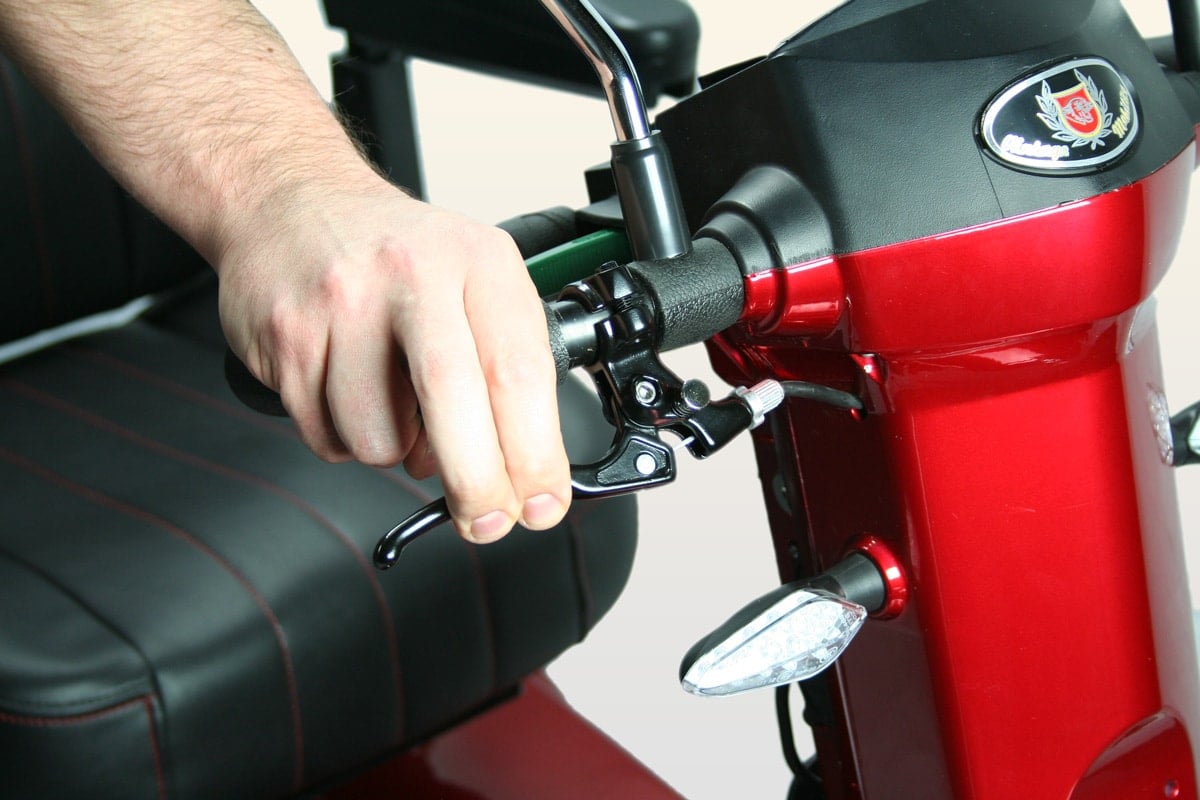 Mechanical Hand Brake for Additional Safety Backup

Weather Proof Keyswitch and Spare Keys

Intuitive "Green Means Go" Engager Levers

Non-Slip Rubber Traction Deck Padding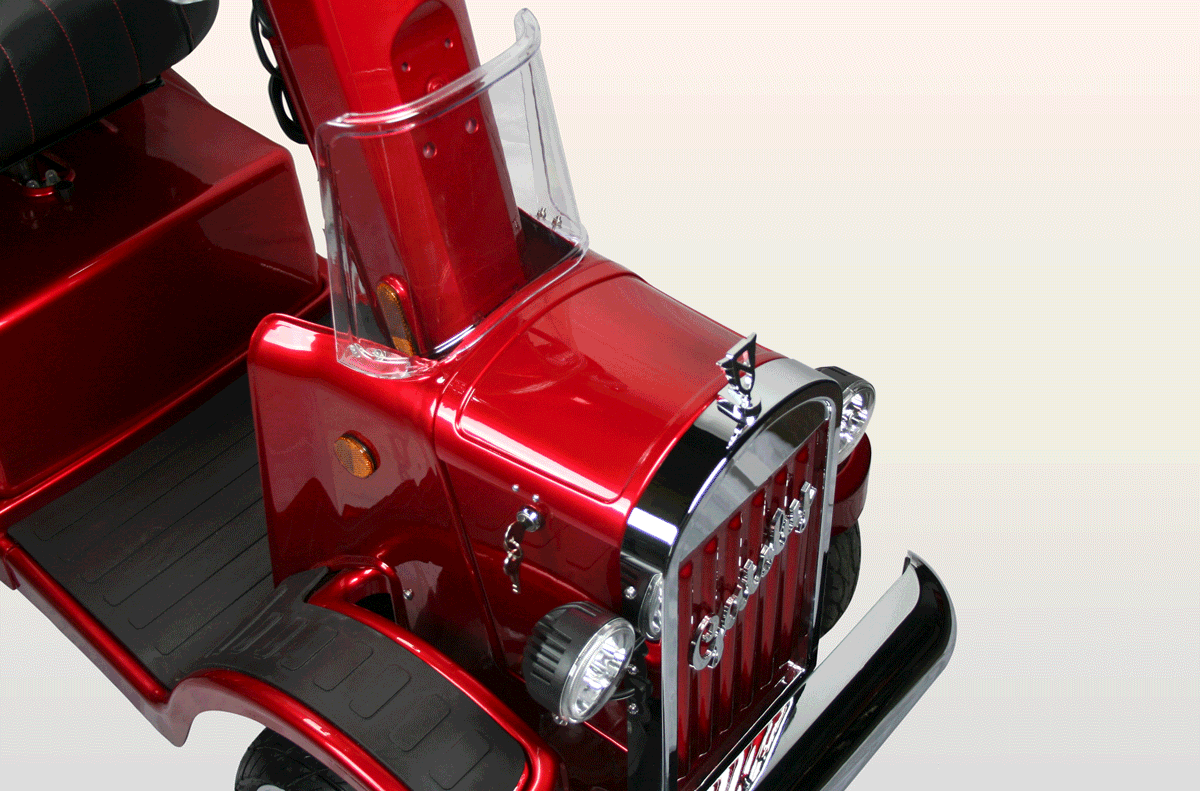 The Gatsby features a "Trunk in the Front" Lock and Key Storage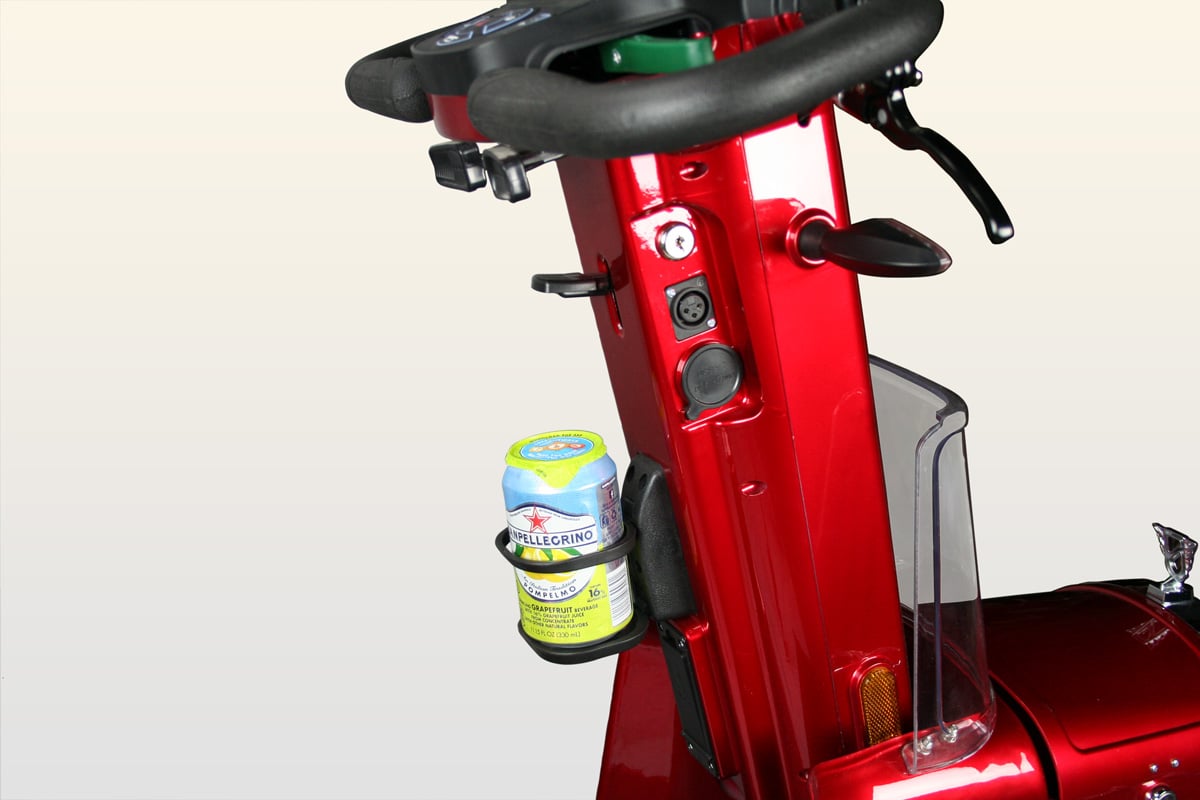 Integrated Beverage Caddy for Refreshment On-the-Go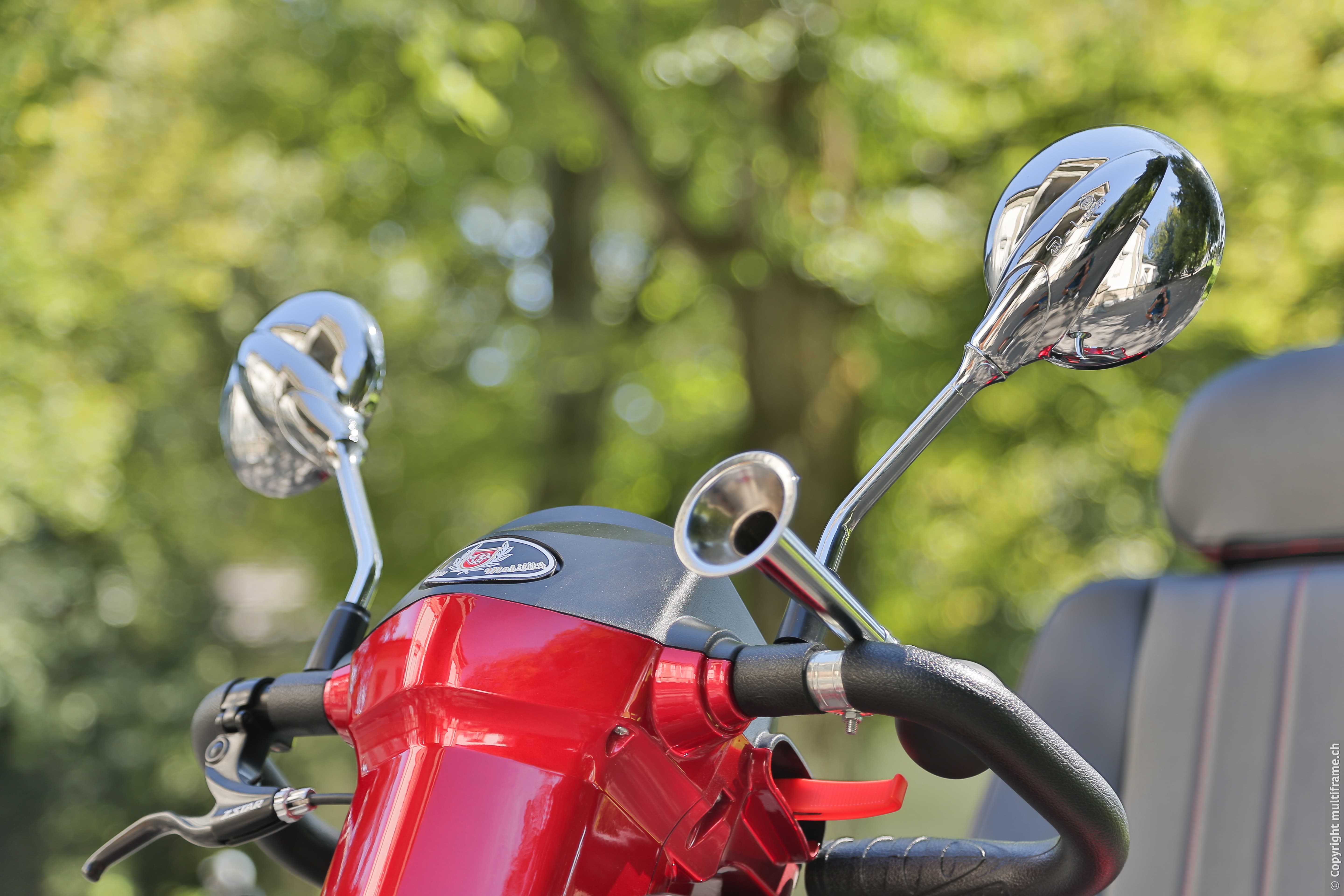 Chrome Plated Rear View Mirrors with Light-Touch Ball Swivel Adjustment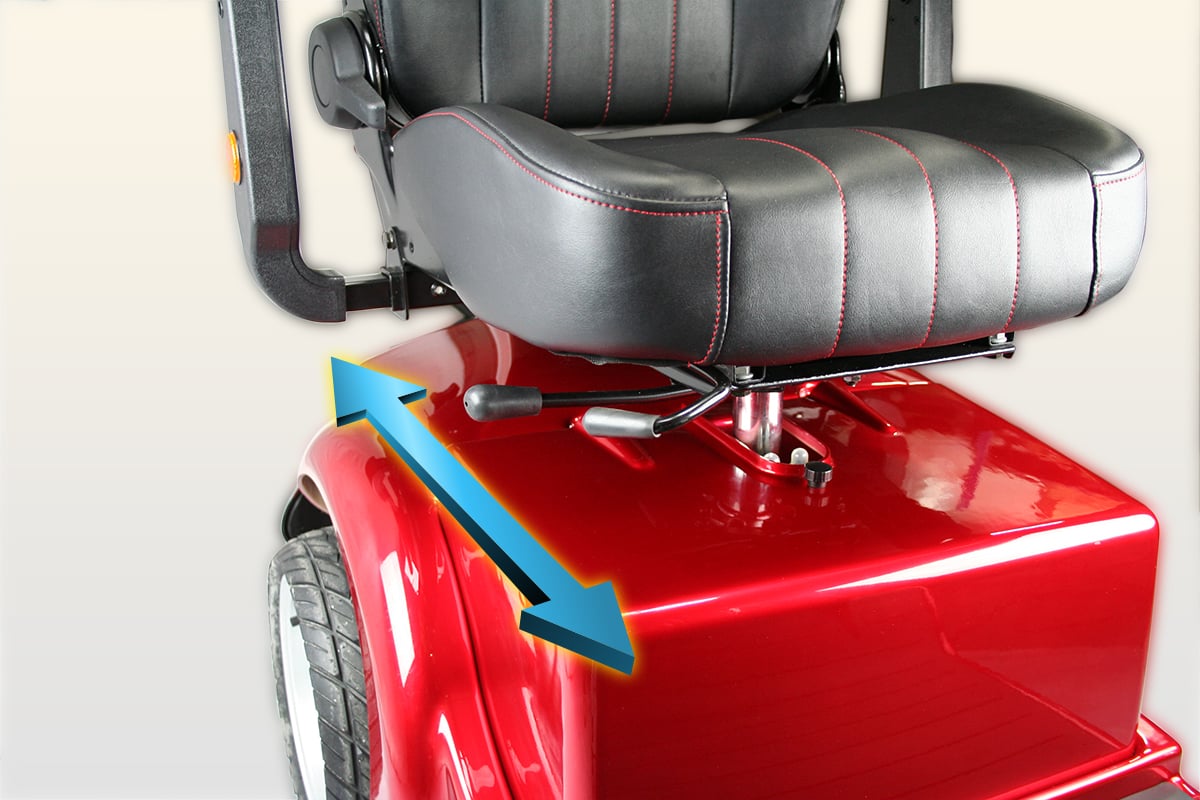 High Back Seat with Forwards/Aft Adjustment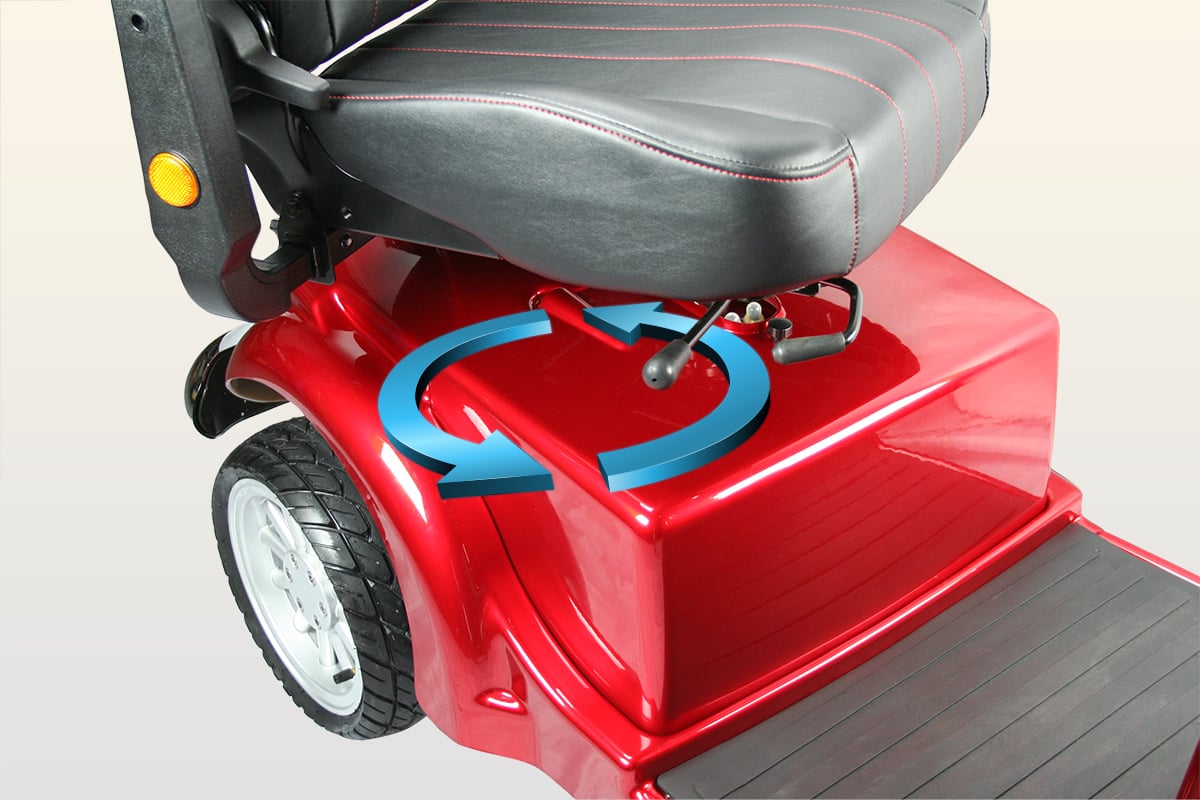 Seat Rotation Auto-Locks in Place Every 45 Degrees

Height, Width, and Angle Adjustable Armrests

Height Adjustable Headrest