Vinyl Color Options*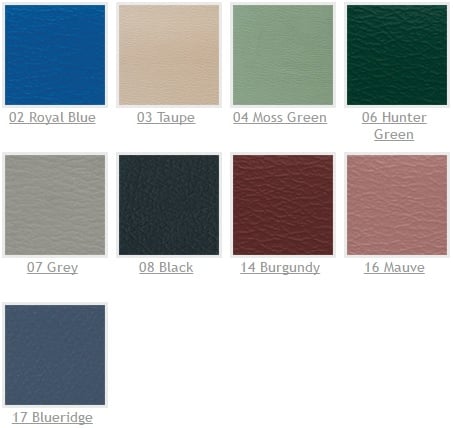 Vinyl Color Upgrade Options*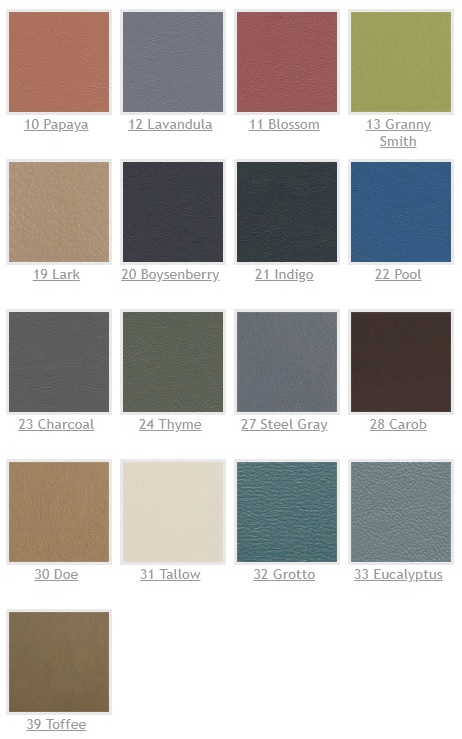 SILVERGUARD® Color Options*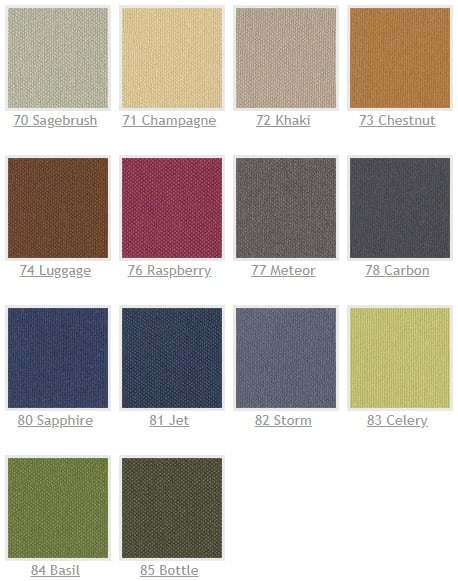 *COLORS ARE JUST FOR YOUR GENERAL KNOWLEDGE. MAY NOT BE EXACT COLOR AS SHOWN.
Description
In addition to adjustable armrests and high impact leveling feet, our 2574 features a 24" wide padded seats and a high-impact aluminum and plastic storage cabinet with a slotted drawer.  Additionally, the 2574 is designed to safely accomodate patients up to 450 lbs.
Features
Comfortably padded seat and backrest
Flip-up, contoured urethane armrest provides easy access and added safety for the user
Adjustable height armrests.
High Impact leveling feet ensure a sturdy chair on almost any surface.
Power-coated steel frame.
Fully laminated cabinet and storage drawer with contoured urethane armrest
Optional Padded Pivot Arm [PR] to replace Flip-up Contoured Armrest
Specifications 
| | |
| --- | --- |
| Weight: | 61 lbs. (27.67 kg.) |
| Arm Height: | 27.75 in. - 33.75 in. (70.5 cm. - 85.7 cm.) |
| Height: | 36.5 in. (92.71 cm.) |
| Width with Tray Down: | 40.25 in. (102.24 cm.) |
| Length: | 25 in. (63.50 cm.) |
| Seat Height: | 22.5 in. (57.15 cm.) |
| Seat Width: | 24.25 in. (61.60 cm.) |
| Seat Depth: | 18.5 in. (46.99 cm.) |
| Seat Back Height: | 16 in. (40.64 cm.) |
| Weight Capacity: | 450 lbs. (204.12 kg.) |
 All specifications subject to change without notice, please contact our customer care team to verify any critical dimensions prior to ordering.
Style Box Storage Drawer 
Style Box with Drawer is easy to clean with fewer seams and removable drawer 
Spill containing top with lip
One-piece slotted storage drawer
Greatly reduced weight compared to the older model and easier to position the height
Warranty
1-year complete product warranty.
Limited 3-year warranty (recliner mechanisms, electrical components, vinyl [from cracking or delaminating] pressurized gas springs).
Limited lifetime chair-frame warranty.
GENERAL CARE & CLEANING
Winco Furnishing are built to provide durable reliable products when properly cared for. 
In general all of our products should be 1) Cleaned 2) Disinfected (optional per facility policy) 3) Rinsed 4) Allowed to air dry.
It is important to note that disinfecting a product is not the same as cleaning the product.  Disinfectants alone will not provide adequate cleaning, they do not have grease or oil cutting properties to remove grime or hair and skin oils. Over time, the appearance and feel and performance of your upholstery may diminish if not cleaned properly
Cleaning:
Remove grime, hair and body oils; Your furnishings should be cleaned with mild soap & water solution and a damp cloth on a regular basis (especially where skin & hair make contact with upholstery).  Avoid harsh detergents or chemicals that could damage the upholstery or finish of your recliner. If the furnishings upholstery is disinfected with chemicals or bleach, the chair MUST be wiped off using only clean water on a damp cloth and then be allowed to air dry. Failure to rinse upholstery with clean water can result in a build-up of residues over time that can dry out the upholstery and cause changes to the look and feel of the upholstery and eventually can lead to cracking.
Please refer to the PERMABLOK or other instruction tags that may have come with your furnishings for complete care and cleaning instructions.
Retain information on tag for future use.
NOTE: SilverTex® is not recommend for applications involving frequent contact with bodily fluids where bleach is the preferred or required cleaner. Bleach is not advised for cleaning SilverTex®