With all Pride lift chairs, you have a plethora of fabrics to choose from - but it's all about finding what works best for you. If you're looking to get your chair sooner, take a look at the quick ship fabric options. If you want luxury, discover the various upgraded ($) fabric options at your disposal.
Quick Ship Fabrics
When you choose a quick ship fabric option, your chair will ship out in 1-3 business days. Some of the quick ship options are standard fabrics, while others are upgraded ($) options. Quick ship fabrics depend on availability.
*
Please note:  Any modifications (heat/massage, head pillows, etc.)  made to a quick ship chair will convert it to a Builder model and delay delivery time.
Quick Ship Fabrics for the PLR-990i:
| | | | |
| --- | --- | --- | --- |
| | | | |
| Cloud 9: Stone | Cloud 9: Walnut | Ultraleather: Buff (Add $330) | Ultraleather: Fudge (Add $330) |
Standard Fabrics
These fabrics come at no additional cost. Standard fabrics for the PLR-990i include the Cloud 9 line, which is 100% polyester.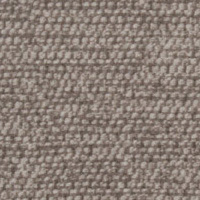 Cloud 9: Stone
Optional Fabrics for the PLR-990i:
These fabrics come with an additional cost. For the PLR-990i, upgraded fabrics include the Ultraleather line, which has a polyurethane surface with a 100% rayon backing.
| | |
| --- | --- |
| | |
| Ultraleather: Buff (Add $330) | Ultraleather: Fudge (Add $330) |