Foot Cycle with Recumbent Seating. The JT-2000 provides a comfortable ride with 14-speed 48/32 compact chain ring paired with 7 speed rear cassette to glide through and several degrees of seat adjustment. If you are are looking for one awesome ride that will keep you wanting to ride it more then look no further, the JT-2000 is for you. Comes with a FREE helmet.
The JT-2000 is a full-featured recumbent recreation tryke designed for riding on paved trails and roads. The JT-2000 boasts a fully adjustable recumbent seat that will comfortably accommodate most adult riders. 14-speeds allow riders flexible gearing to navigate variable terrain with family and friends. Freewheel hub allows coasting. Because of this, riders must be advanced or closely supervised. The tryke's turning radius is 10 feet. Available in Amtryke red. Expert assembly required.
Features
20 inch front and rear wheels with smooth tread pneumatic tires

Rolled steel frame with low seating for easy rider transfer

Low center of gravity provides added stability

Compact chain ring (32/48T); 14-speeds

165mm foot crank length

Front hand brake and rear disk brake

Cool mesh seat with removable foam seat and back cushions and built-in lap and chest straps

Front and rear safety reflectors

16 inch hi-rise handlebars

14-speed SRAM twist grip shifters

Safety helmet
Specifications
Leg Length: 30-41 in.

Arm Length: 20-28 in.

Height: up to 74 in.

Max weight: 250 lbs.
Measuring Tips: The leg measurement is on the outside of the leg (not the inseam), from the hip joint to the floor—with the shoe on.
If you have trouble finding the hip joint, ask the rider to squat a bit or sit down. The fold between the torso and the leg is the point to measure.
For the arm measurement, by "digit crease" we mean the first set of knuckles (ones closest to rider's torso).
Measure both arms and also both legs, there may be a difference. If there is, use the shorter measurement.
Exercise Pedals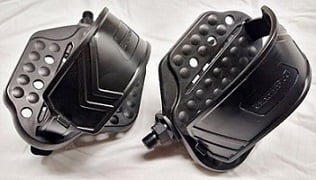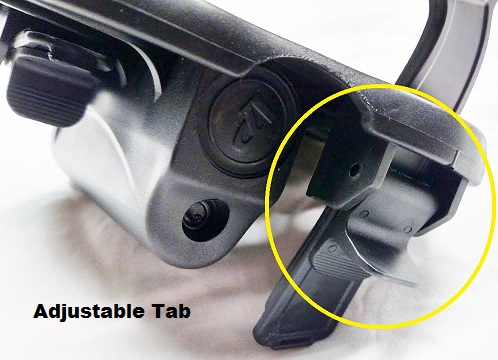 9/16 inch axle exercise pedals provide riders that need a little assistance in keeping feet on pedals. Made with durable plastic with texture grip and wide adjustable strap so that riders can slip foot into pedal.
XL Exercise Pedals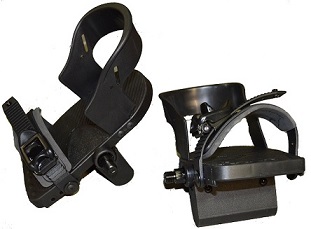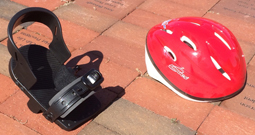 Exercise pedals with a rigid heel trap and adjustable front strap. 9/16" axle size only!
Expanding Pedals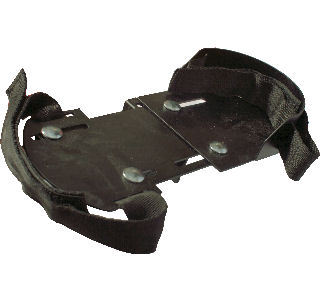 9/16" axle and lightweight durable plates with 1 1/2 inch heel trap, toe and instep straps. Plate adjusts from 7 inches to 10 inches in length to accomodate length of shoe for custom fit. 
Toe Clips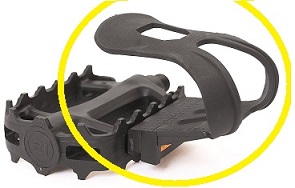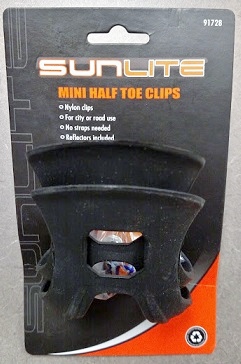 Pair of universal reflective toe clips for city or road use. Helps keep foot in line with pedal rotations.
Full Swivel Mirror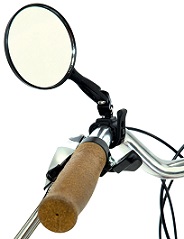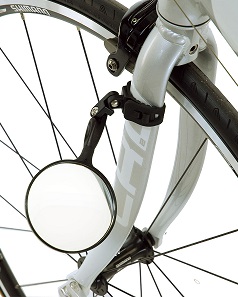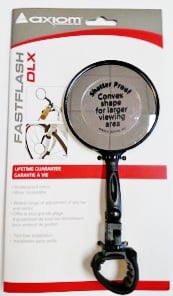 FastFlash DLX Universal Mirror offers both a swivel design and mounts almost anywhere (we prefer the handlebars, ourselves). Swivel design is perfect for recumbent riders
Flag with Amtryke Logo and Bracket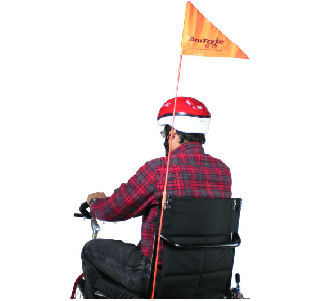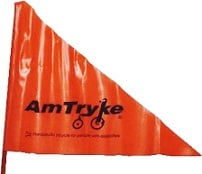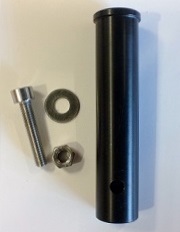 Orange flag with logo and 2 piece vertical rod and black plastic mounting grommet for use on Amtrykes models.
License Plate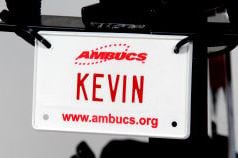 License Plate with red letter Decals. Personalize your tryke with a license plate.
10 oz Water Bottle with Holder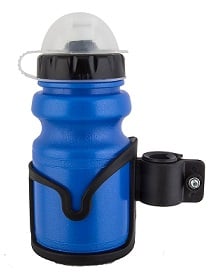 10 oz Water bottle with Holder. This can be mounted on any section of tubing 3 inches in circumference of smaller. The 10oz water bottle comes with a rubber cage to attach it.